Arlo's $199 Arlo Doorbell Video Doorbell can dramatically change the way you interact with people who approach your home. I tested it for three weeks and here it is.
The connected home, which was predicted to have a bright future a few years ago, has remained a fantasy for many companies. The only "accessories" that have made the house smart in recent years are the thermostat and the surveillance camera.
The object I'm talking about today is similar to the surveillance camera, even if it is a separate device that is used almost every day: the doorbell. Every house has one, often it is a simple press button at 10 dollars, actively a noise inside, all on battery and of poor quality.
So if you are looking for something much (much) smarter, read this.
Arlo Video Doorbell, do-it-yourself installation (or not)
Arlo, an American company that has been very successful with its fully wireless surveillance camera solution. Undoubtedly mastering its subject, it decided to launch a video doorbell.
It is a rather discreet and elegant object, which is positioned vertically to replace the old doorbell. It needs access to the network, so it must be installed within range of Wi-Fi. Warning, it is essential to know: it requires existing wiring. Indeed, unlike its cousins the surveillance cameras, Arlo's video doorbell has no battery, and therefore needs a power supply (between 16 and 24V). If necessary, a transformer included in the box will ensure that you have the right voltage. If you need to chip at your electrical panel, it is best to call an electrician.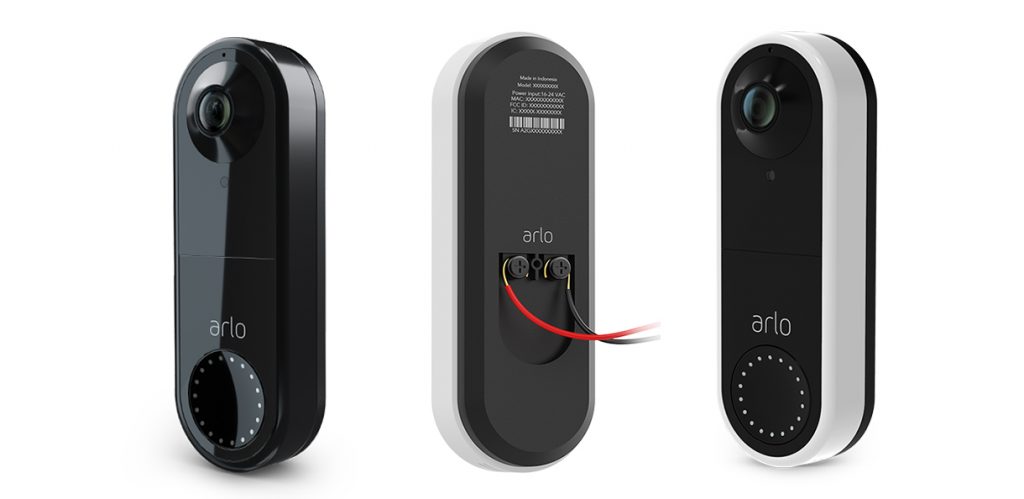 Nevertheless, within 30 minutes, I had replaced my old doorbell with the new one. The installation steps are explained via the application, step by step, and it's relatively simple. You should be aware, however, that you need to install what Arlo calls a power kit in the chime, to regulate the current properly and prevent it from ringing by mistake.
Once this is done, simply remove your existing doorbell and connect both wires to Arlo's doorbell. You will probably have to make a new hole in the wall, as the vertical format is not very common. Note that there is an "elbow" provided, to better orient the doorbell, if it is installed on the door frame.
A doorbell that rings where you want, when you want
The hard part is done. Here you are with a smart, connected doorbell. Arlo's Video Doorbell has two great advantages for me. 
When someone rings, the application "calls" you and if you pick up the phone, it initiates a video conference with the person at your door. There's actually a microphone and speaker in addition to the camera. Whether you're at home or outside, you can talk to each other, it's devilishly practical.
To tell the delivery man to leave a package at a certain place, to (not) answer an unwanted visitor, etc. And efficient: you only have to wait a second before your phone rings. The video that is streamed has been formatted intelligently: instead of the traditional 16:9 format, it is a square (1:1) that allows you to see who is there, and if there is a package dropped, for example. Don't worry, your chime will also sound as soon as someone rings, which is essential to warn everyone in the house (it can be configured via the application). It is also possible not to pick up the phone, but to make the camera say a predefined voice message.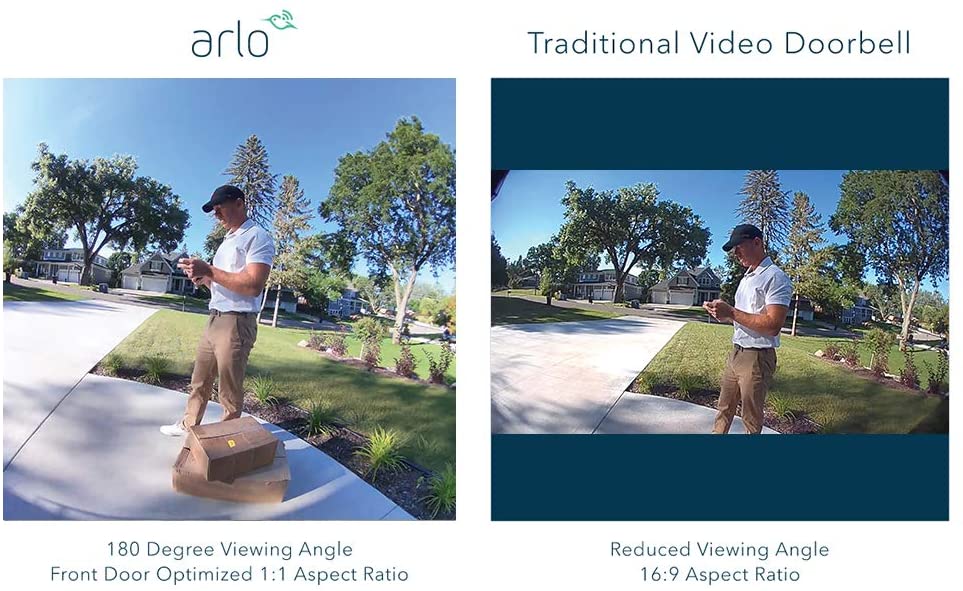 The other advantage, and this brings us back to Arlo's basics: the doorbell acts as a surveillance camera. Through the application, as if it were one of your cameras, you can activate or deactivate surveillance (based on a time slot or your location). This consists of recording a sequence of about ten seconds when motion is detected (i.e. before the doorbell rings). If the surveillance is activated, your phone will send you a notification, allowing you to see what's going on, and even activate the siren built into the doorbell (not very powerful, but it will certainly disturb the intruder).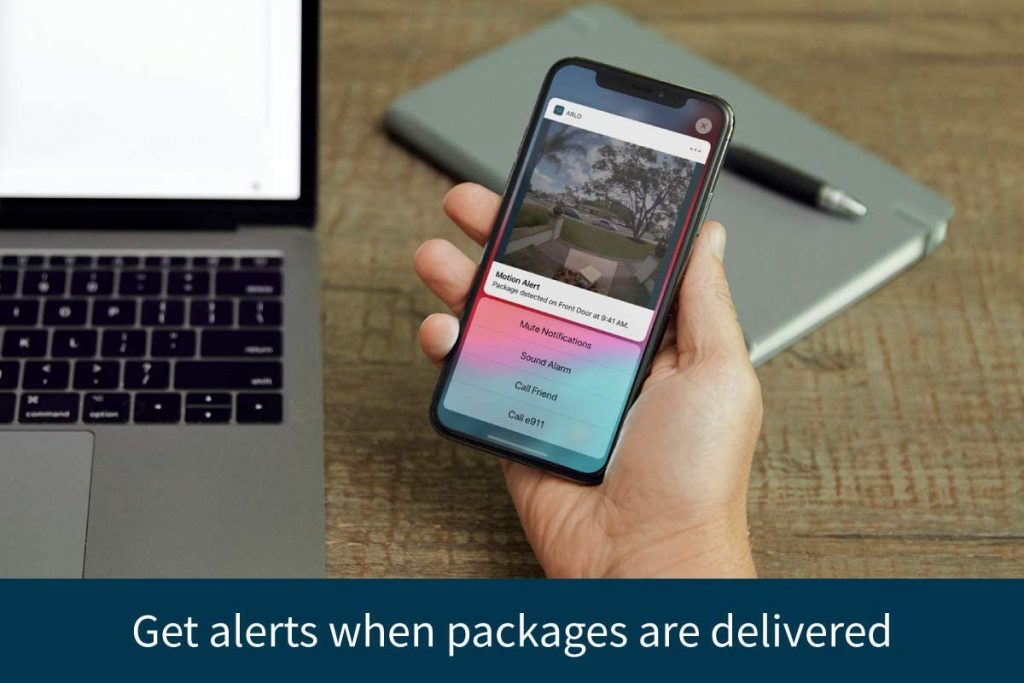 The only drawback is that in order to use the camera's "security" features (i.e., beyond the video call that lets you chat), you must purchase an Arlo Smart subscription. With surveillance cameras, this subscription can be bypassed by configuring a USB key on the smart hub connected to the wi-fi router. However, the Doorbell Video is connected directly to your router; it does not need the station, and cannot connect to it.
The Arlo Smart Subscription costs around $3 per month (and per camera, but if you have more than one, the prices go down). This subscription is required to view video footage recorded when monitoring is activated (30-day history). It also allows you to configure the smart notifications on your phone, so you can be warned if a person, an animal, a car stopped in front of your home, or if a package was dropped off.
Arlo's Video Doorbell is a highly recommendable product. Competing with Nest Hello (Google) and Ring Doorbell (Amazon), it has the advantage of a more playable square video format and a built-in siren that could scare off potential intruders.
It's a doorbell above all. It works like a security camera that someone presses to talk to you. The chime rings, and your phone then allows you to talk on video. All of this is very fluid during my test.
Two drawbacks: the installation is not obvious, even if the explanations (diagram and video) provided by Arlo are clear. You may need to hire an electrician, especially if you need to change the transformer on your electrical panel.