An Android box is a multimedia gateway that connects to a television to turn it into a smart TV. Thus, your TV will give you access to the Internet, to many games and applications such as YouTube or Netflix but also to some IPTV applications. These can offer various features such as video on demand, replay, or live control. Concretely, the Android IPTV box is designed to significantly improve your TV experience! In this selection, we have listed the 4 best devices of the moment. This way, your choice will be easier and you will finally be able to enjoy this precious multimedia tool!
How to choose your Android IPTV box?
In order to make the right choice, it is imperative to consider a few criteria. First of all, it is the RAM that you have to look at. The more important it is, the more fluid and fast the box will be. In addition, a larger RAM reduces information access times (full buffer), which can avoid micro-cuts in audio and video files and is indispensable for launching large games. To ensure that your Android box is able to meet your requirements, eliminate devices with less than 2 GB of RAM.
The second criterion to take into account is the operating system. It must be recent to be able to perform updates and optimize your user experience.
Before choosing your "Android TV Box" device If you have any questions, please contact us and determine your requirements in terms of definition. FOR full HD or ultra HD, you will need to check the HDMI port standard which should display 1.4 or 2.0.
Finally, demand an internal memory that meets your needs.
IPTV Box Android Xiaomi Mi Box S
I chose to include the Mi Box S by Xiaomi in our selection because it is both efficient and affordable in terms of price. Indeed, this multimedia gateway is renowned for its excellent value for money. Powerful and complete, it offers access to all the functionalities that one can require from an Android IPTV box. In addition, its sleek design is really attractive.
In terms of features, the Mi Box S offers 4K HDR and UHD video output. Its ports include USB-A, HDMI 2.0, and 3.5mm audio output. Its random access memory is 2 GB while its internal memory offers 8 GB. This multimedia box also includes Google Assistant & Chromecast. It will update automatically and regularly to enhance your user experience.
For more comfort, this IPTV Box is delivered with its remote control with an integrated microphone and Netflix shortcuts. You will also have the "Voice Control" function and Dolby and DTS Surround sound support.
This multimedia device integrates wifi and Bluetooth functions.
The Android Mi Box S IPTV Box will turn your TV into a true smart TV. You'll be able to watch RMC Sport, YouTube, MyCanal, and more. High performance, powerful, richly equipped, stylish and inexpensive, I think it can meet the demands of discerning users.
The Android 10.0 IPTV box, 2 GB 16 GB Support 4K and 3D of the brand A5X
This Android TV box has 2 GB of DDR and 16 GB of integrated storage. You will be able to improve this storage space thanks to a 64 GB SD card. Thanks to automatic updates, the Android operating system guarantees fast performance.
Performing and functional, this TV box can broadcast in 4K HDR to offer you an irreproachable image quality with an ultra HD 4K access up to 60 fps. Moreover, it integrates a 3D graphics gas pedal to enjoy 3D cinema directly in your living room!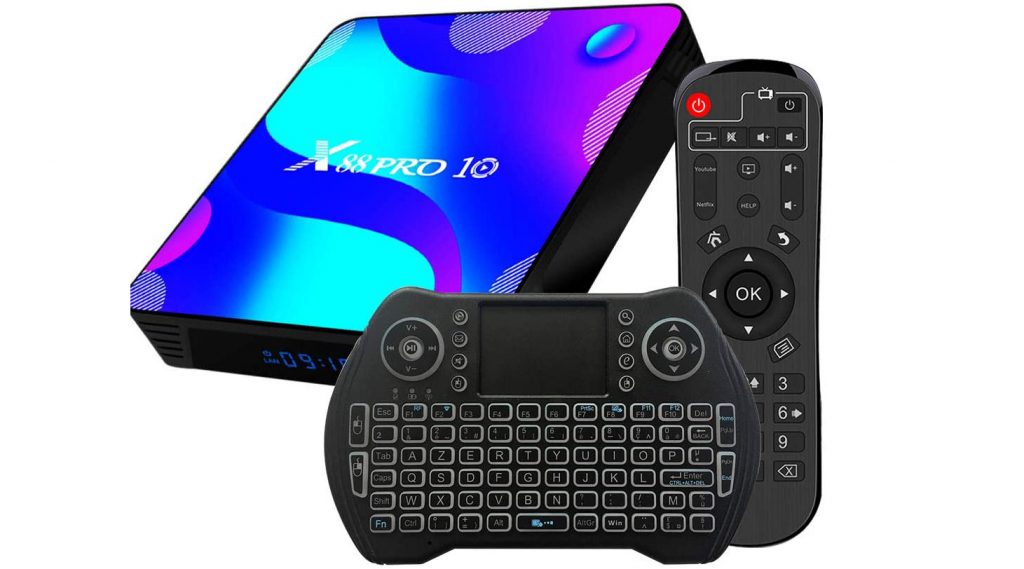 The RK3318 Quad-Core 64-bit Cortex-A53 chip provides excellent video encoding and high-quality video execution without buffering. HDMI port, AV port, and a network port on the back of the box will allow you to establish a high-quality connection for optimal audio and visual performance!
In addition, this box benefits from dual-band wifi, Bluetooth 4.0, USB 2.0 and 3.0 ports, and a 10/100M Ethernet connection. Perfectly reliable, it will give you access to many applications. In addition, you will benefit from improved software compatibility and the high availability of games.

Are you looking for a high-performance, stylish digital tool to enhance your TV experience? I think you won't be disappointed!
Android 2GB RAM 16GB ROM Android IPTV box Supports 6K resolution and 3D mode (Turewell brand)
This TV box will be delivered with the latest Android 9.0 and H6 chipset more efficient and faster. It's a high-performance TV box that provides excellent compatibility of software, games, and applications to greatly enhance your TV experience.
This model displays support for 6K and 3D display resolutions. It covers decoding and playback of all common audio and video formats. Clearer than 4K, 6K HD video will give you a picture quality that's second to none. You'll play an infinite number of video games on a 6K screen to fully enjoy this virtual world where you can forget all your worries.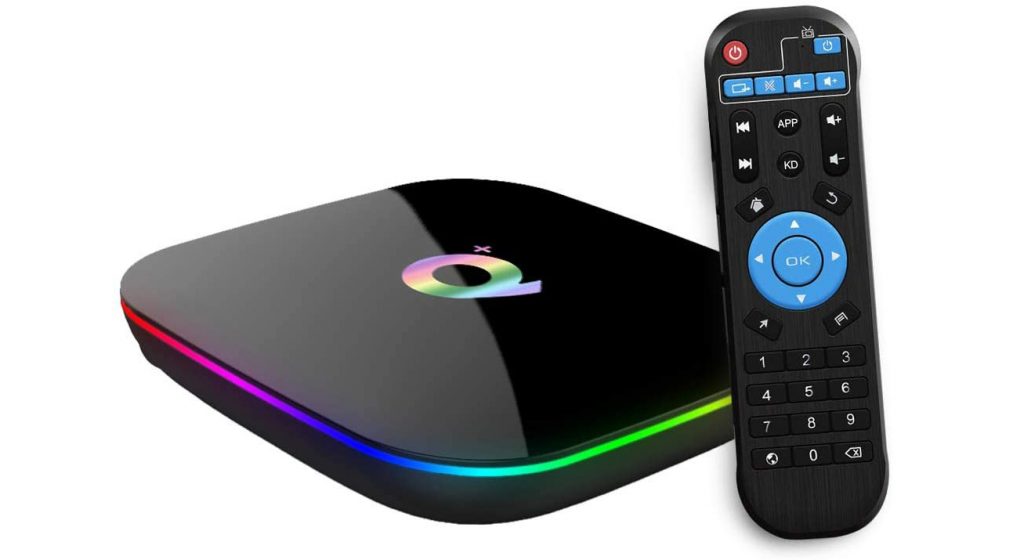 Another asset of this Android IPTV box: 2 GB of RAM and 16 GB of ROM ensuring you a quick start of your games and applications. In addition, they can be downloaded in large numbers. With Google Play Store, you'll be able to enjoy your home theater.
Easy to install and use, this high-performance digital tool integrates 2.4G wifi and supports 10/100M Ethernet LAN. The result is an excellent connection and a perfectly stable signal to enhance the quality of your video experience.
Once again, I think you're about to revolutionize your TV experience with this powerful and stable Android box!
The box IPTV Android 10.0 4 GB + 64 GB storage / 4K UHD by Bqeel
More expensive, this Android IPTV box offers 4 GB of RAM and 64 GB of SSD. Equipped with the latest version of Android 10.0, it will give you access to massive applications and all kinds of video resources. Capable of supporting Miracast, DLNA, and Airplay, this high-performance digital tool will allow you to view multimedia content sent from your smartphone or PC.
In addition, its powerful RK3318 chip provides excellent stability and buffer-free loading of images, movies, and games. With 4GB of RAM and 64GB of storage, you will enjoy excellent application execution speed. In addition, you will have plenty of space to install many apps. In addition, the memory can be expanded with the insertion of a micro SD card.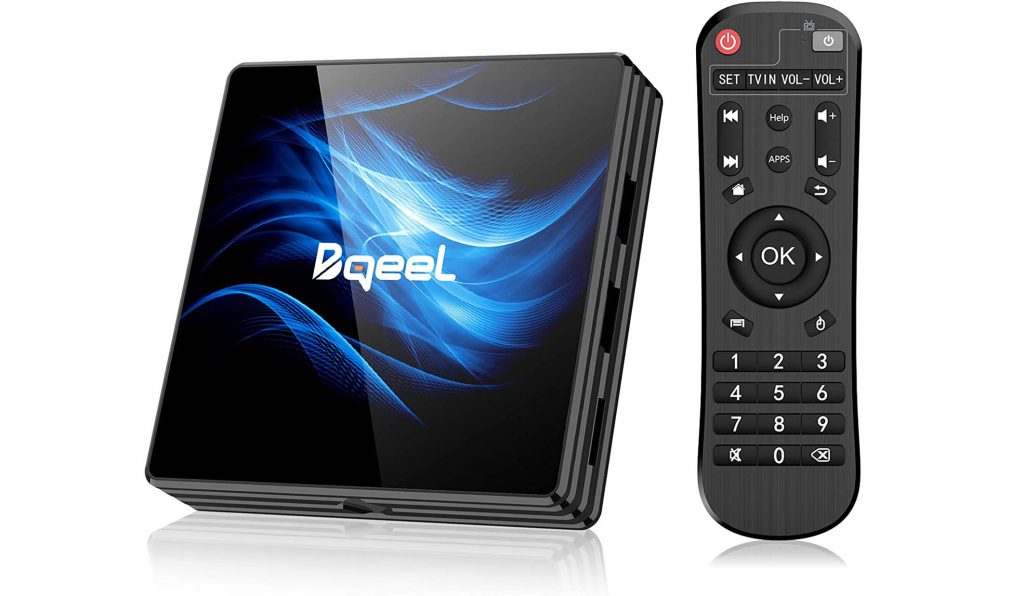 Equally convincing in terms of connectivity, this high-performance Android IPTV box features 2.4 G/5 G wifi and 10/100 M Ethernet. Bluetooth 4.0, an HDMI port, a USB 2.0 port, a USB 3.0 port, a power port, and an AV port are also available. The BT 4.0 will allow you to connect cell phones, headphones, mini-keyboards, and many other devices.
This Android IPTV box promises to revolutionize your TV experience thanks to its memory, performance, connectivity, and guaranteed stable and smooth internet connection!