After several hours of research and the analysis of 20 models, we concluded that the best car speaker is the Rockford Fosgate R165X3.
This triaxial model offers an excellent quality/price ratio thanks to its interesting audio quality for the majority of users. It even manages to improve the results of modern car kits. However, bass enthusiasts will need to add a dedicated subwoofer.
Our Choice: Rockford Fosgate R165X3
We consider the R165X3 as the best car speaker because it is the perfect solution if you want to enjoy your audio content with good listening quality.
To get the most out of them, pair them with a subwoofer to get the most out of your in-car system.
This 6.5″ triaxial model is a balanced price/performance ratio solution that combines beautiful sound quality at a fairly attractive price. As a result, whether in midrange or high frequencies, you will be delighted. However, a weakness is always present in the bass even if it is less marked than in its competitors.
Still, the result is a rich and detailed sound, especially when used with a suitable car radio (5 V output). It also shows no signs of distortion, even at high volume.
The delivered power reaches 45 W RMS with a sensitivity of 91 dB. This allows you to get the most out of this loudspeaker without having to invest at all costs in a dedicated amplifier (even if amplified outputs on your car radio are recommended).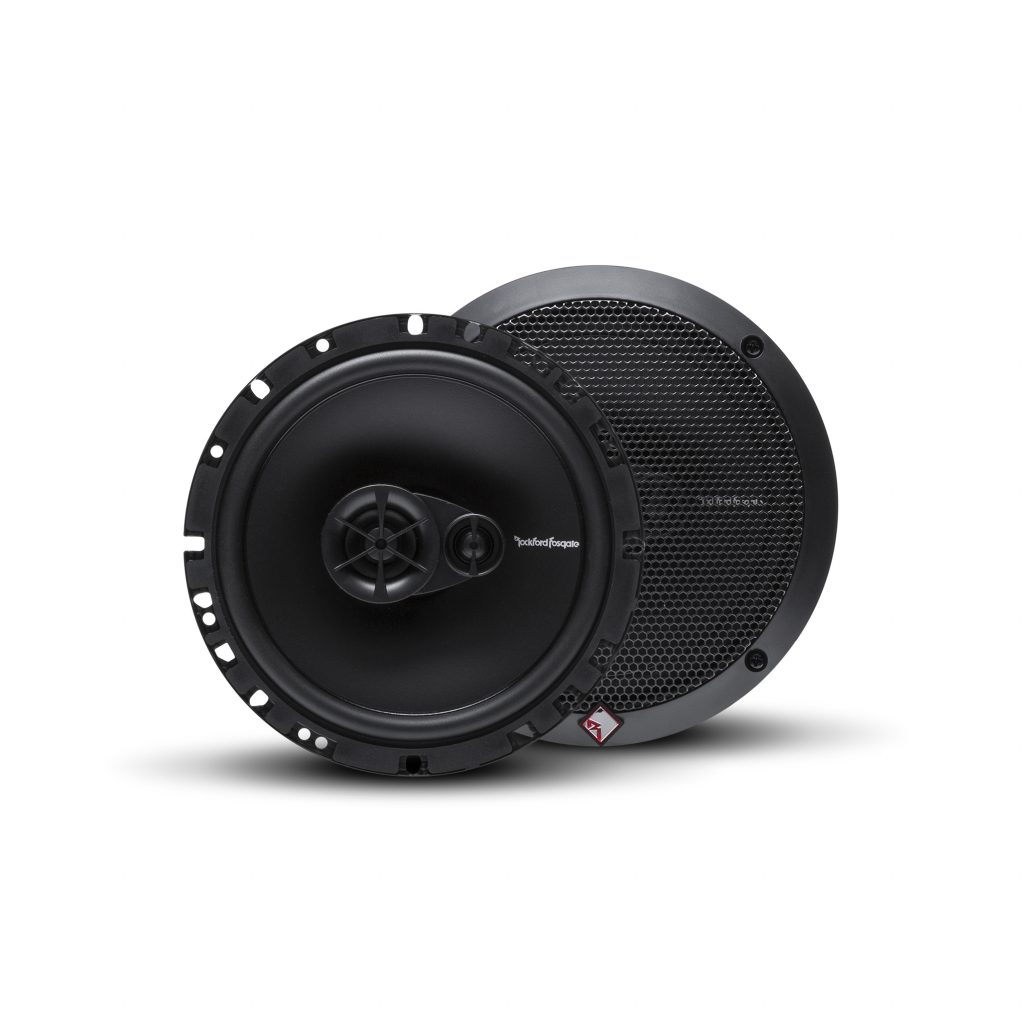 The frequencies covered are quite wide, even if we would have liked more amplitude in the bass. Thus, the R165X3 covers a range between 52 Hz and 20 kHz.
Finally, its mid-range position allows the brand to provide you with everything you need for assembly (grille, screws, etc.). Just note that its format is closer to a 6.75″ than a 6.5″.
The best mid-range car speaker : Pyle PL63BL
With its unrivalled price/performance ratio at this level of range, the PL63BL is a very interesting 6.5″ loudspeaker. Of course, at this price, you can't expect miracles but it does the job perfectly if you don't push the volume to the maximum.
Unfortunately, at the entry-level, it is difficult to find a model that can boast of competing with the latest embedded solutions from manufacturers. However, if you want to replace an aging or defective system in your car without breaking the bank, the PL63BL is a very good solution.
The sound quality is quite good for most uses, but bass lovers may be disappointed by the lack of bass. As with its mid-range counterpart, a subwoofer is therefore strongly recommended to enjoy quality bass.
This information can be verified by looking at the frequencies covered, which range from 90 Hz to 20 kHz.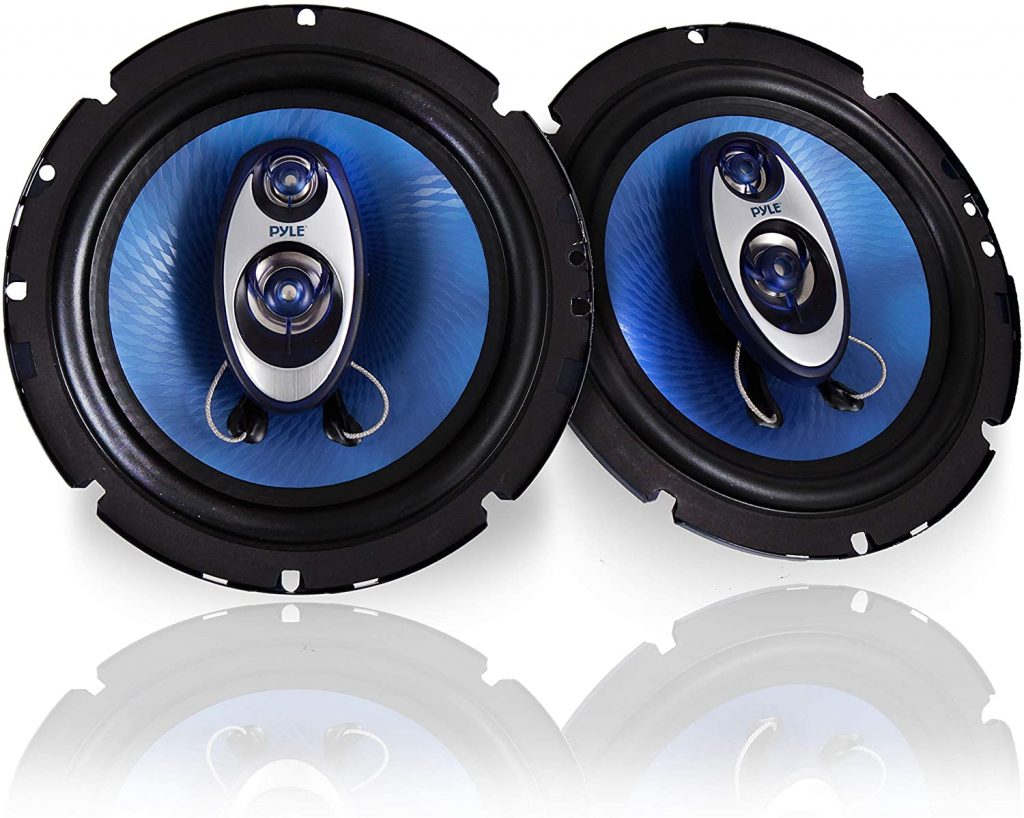 The available power is quite high with 90 W RMS but the slightly low sensitivity (89 dB) means that if you push them a little too hard, you quickly find a saturation much too high to be pleasant.
In the end, a lower price means sacrifice. In this case, the brand has sacrificed the assembly material, so you'll have to either buy it separately (which implies a slight surcharge) or deal with your vehicle's original parts. According to the users, the assembly remains easy in spite of this defect.
This model is the perfect example of a coaxial solution that outperforms less expensive triaxial models. It has excellent characteristics with a wide frequency response (40 Hz – 23 kHz) and high sensitivity (94 dB).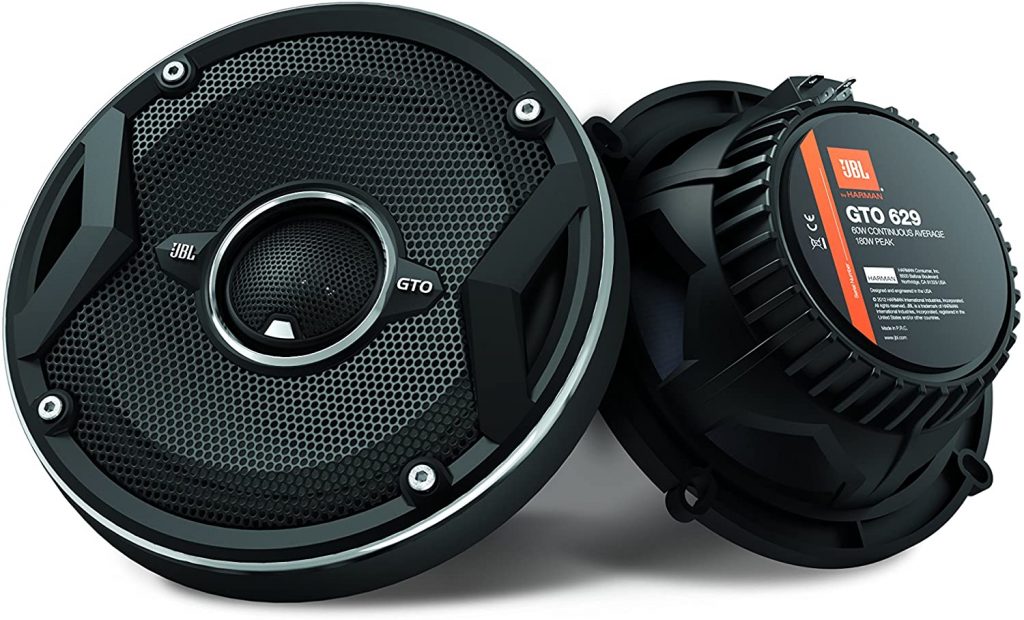 In parallel, the pair of speakers can deliver a power of 100 W RMS. This makes it potentially the best solution of our selection. However, we could not verify these assumptions because of the lack of user reviews and tests.