PC gamer Budget $4000 to $4500
This "Hardcore Level 2" PC Config will bring you very high quality for each component and uncompromising scalability.
The processor generation used requires the use of Windows 10.
Components may be different depending on availability.
They are included in the price (configuration, installation of the machine, license and installation of the operating system).
The PC gamer configuration:
- Processor / AMD Ryzen 9 3900X
it is positioned at the top of the Ryzen 3000 range with its 12 cores / 24 threads and its maximum frequency of 4.6 GHz. Your ideal ally for extreme video games or greedy graphic design applications!
Frequency: 3.8 GHz / 4.6 GHz (Turbo Core)
GameCache 70 MB (64 MB L3 + 6 MB L2)
Maximum thermal envelope (TDP): 105W
12 cores / 24 threads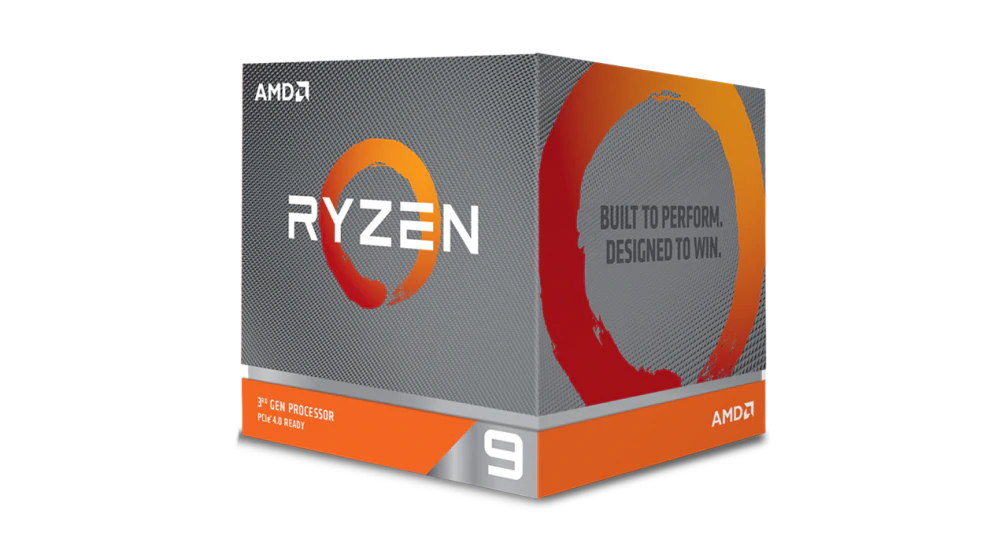 - Motherboard / Asus CROSSHAIR VII Hero Wifi
New platform for AM4 socket, the Asus Crosshair VII Hero motherboard has been designed to accompany the latest AMD Ryzen processors. Designed for gamers, it is one of the first boards to support PCIe 4.0 technology for double the bandwidth compared to 3.0, as well as more connectivity! Now all you have to do is create the gaming PC configuration of your dreams.
This ATX-format motherboard offers cutting-edge features to get your PC's performance off the ground: 3 reinforced PCI-Express 16x 4.0 ports, SLI and CrossFire compatible, 3 M.2 NVMe ports, dual Intel WGI211AT + Realtek RTL8125-CG Ethernet controller, Wifi 802.11 ax and Bluetooth 5.0, Realtek ALC1220 audio processor.
To top it all off, its onboard Aura Sync LED light illuminates the inside of your PC as soon as it is installed. The Mystic Light Sync feature gives you total control over the lighting of your PC and the compatible peripherals you connect to it.
Your connection is ensured by the dual Intel WGI211AT + Realtek RTL8125-CG controller, ensuring minimal latency in online games. An Intel® Wi-Fi 6 WiFi card is delivered with the motherboard, allowing you to take advantage of WiFi ax and Bluetooth 5.0, for perfect connectivity in any situation.
3 port PCI-Express 4.0 16x avec prise en charge Multi-GPU AMD CrossFireX (3-way) / SLI (2-way)
Socket AMD AM4 pour processeur AMD Ryzen de 2ème, 3ème et 5ème générations
4 Slots mémoire DDR4 4600+ MHz (OC) Dual-Channel
3 x M.2 PCIe 4.0 x4 (2 compatibles SATA 6 Gbit/s)
Connexion réseau 2,5 Gb/s avec LAN Manager
Ports USB 3.1 dont un type C – USB 3.1 Interne
Aura Sync Light
Wi-Fi AX + Bluetooth 5.0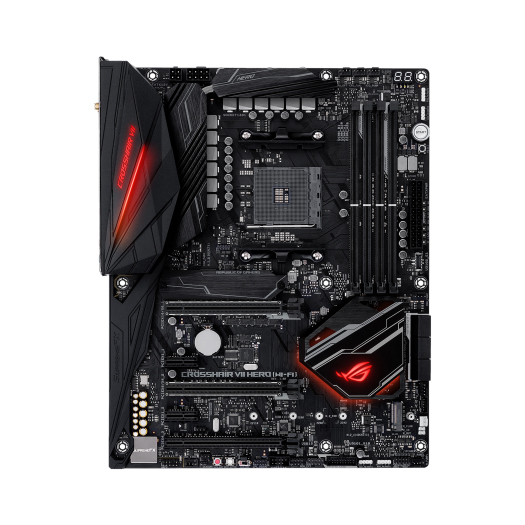 - Graphics card /RTX 3090 24G
The GeForce RTX 3090 graphics card is the ultimate weapon for any gamer looking to get the most out of their gaming setup. The flagship of the new Ampere architecture, the GeForce RTX 3090 sets a new standard for PC performance by easily mastering cutting-edge technologies such as ray tracing for more stunning gaming experiences.
Featuring 24GB of ultra-fast new-generation GDDR6X memory, based on a PCI-Express 4.0 interface, It's designed for 8K gaming under the best conditions! It will be a mouthful of today's virtual reality games and will handle multi-display gaming configurations without any worries. It also supports DirectX™ 12 Ultimate features to ensure a fast and smooth experience in all circumstances.
Factory overclocking & higher frequencies
This version benefits from factory overclocking and offers higher frequencies than the reference model.
Backed by 10,496 CUDA cores, 19.5 Gbps memory and 384-bit memory interface, the performance boost at stake is significant.
Deep Learning Super-Sampling Technology
Ampere graphics cards also incorporate DLSS, which is a Deep Learning super-sampling technology that uses the graphics card's Tensor Cores (cores dedicated to artificial intelligence) to produce ultra-fidelity 4K image rendering using a Full HD source (other configurations possible). This technology allows to obtain a greatly improved fluidity, even in games that are very demanding in high resolution.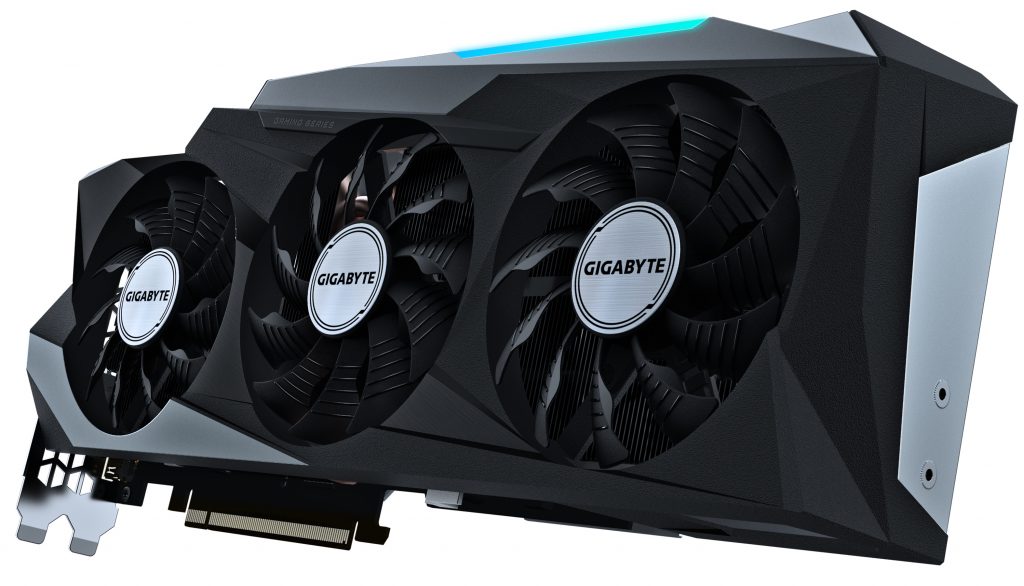 - RAM / Corsair Vengeance RGB PRO Black - 32 GB 3600 MHz - CAS 18
Corsair Vengeance RGB Pro Series PC memory provides a high-end solution for next-generation PCs with gaming and overclocling DNA. The Corsair Vengeance RGB Pro Series is designed to provide excellent long-term performance thanks to the efficiency of the heat sink. Enjoy incredible LED styling to customize the look of your setup with its dynamic multi-zone RGB lighting.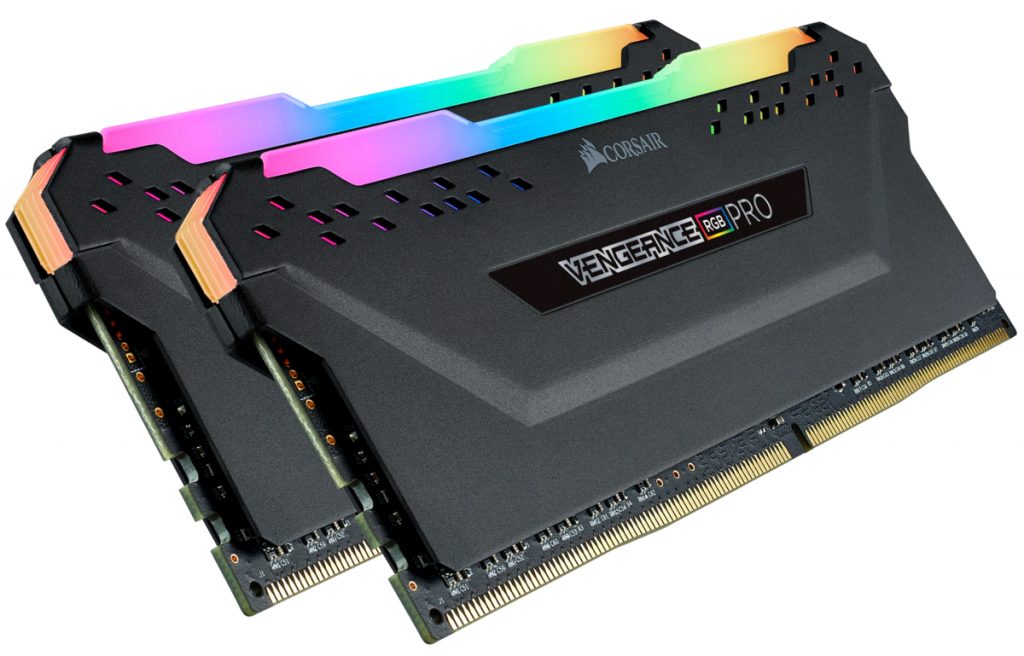 - PC Case / Asus Strix Helios
The Asus Strix Helios case offers an assertive and sober gaming style. It is a medium tower ATX frame with an addressable RGB front panel, giving personalization to everyone's taste. The power supply cover and the cable management system will allow you to hide and store the cables for optimal airflow. Its 2 hinged tempered glass panes with an integrated handle give quick and secure access to the inside of the machine, as well as part of the front panel.
The housing is delivered with 1 fan of 140 mm at the rear and 3 x 140 mm at the front. This way, you can enjoy a very efficient ventilation system right from the start, which will keep your machine cool even during intense gaming sessions. It is also watercooling compatible with a radiator of up to 420 mm.
Medium tower case with 4 mm tempered glass side panels
2 x 2.5″/3.5″ and 4 x 2.5″ bays
ATX / Micro-ATX / Mini-ATX and E-ATX motherboard compatible
4 fans included 140mm
ARGB LED backlighting and Asus Aura Sync Technology
1 USB 3.1 Type C + 4 USB 3.0 port
Watercooling compatible 120/140/240/280/360/420 mm
Ventirad up to 190 mm
Possibility to install a graphic card up to 450 mm long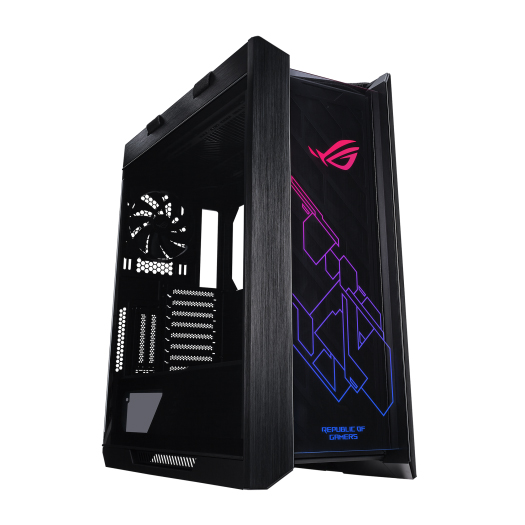 - Watercooling / Asus ROG RYUJIN - 360 mm
The Asus ROG RYUJIN 360 is a ready-to-use 360 mm watercooling with a unique look and performance. Don't compromise between performance and style thanks to its high quality and unique design, integrating a pump with an LCD screen allowing an unprecedented level of customization.
It features a rugged design with generous ducted tubing, a 360mm aluminum radiator and a solid copper-based pump for peak performance and durability. 3-year warranty.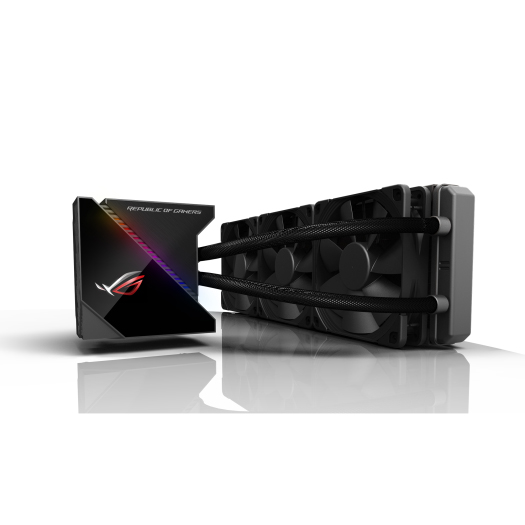 With a 1.77″ LCD screen capable of displaying 24-bit colors, you can now completely customize the look of your CPU cooling kit. Whether it's an image, an animated GIF or data from the Asus motherboard, the possibilities are endless!
Aorus unveils its Aorus Gen4 ssd, an SSD in M.2 2280 format for ultra-fast speeds thanks in particular to its PCI-E 4.0 4x NVME interface. The Aorus Gen4 SSD can indeed reach speeds of up to 5000 MB/s for reading and 4400 MB/s for writing, enough to boost your PC gamer and reduce loading times.
As a PCIe 4.0 SSD, the Aorus Gen4 SSD delivers incredible storage performance, offering up to ten times the sequential read and write speeds of some SATA SSDs and up to 50 times the speed of some conventional hard drives. The Aorus Gen4 SSD is also fully backwards compatible with current PCIe 3.0 platforms..
Max Playback: 5000 MB/s
SSD M.2
TLC 3D Memory
PCI-Express 4.0 NVMe
Max write speed: 4400 MB/s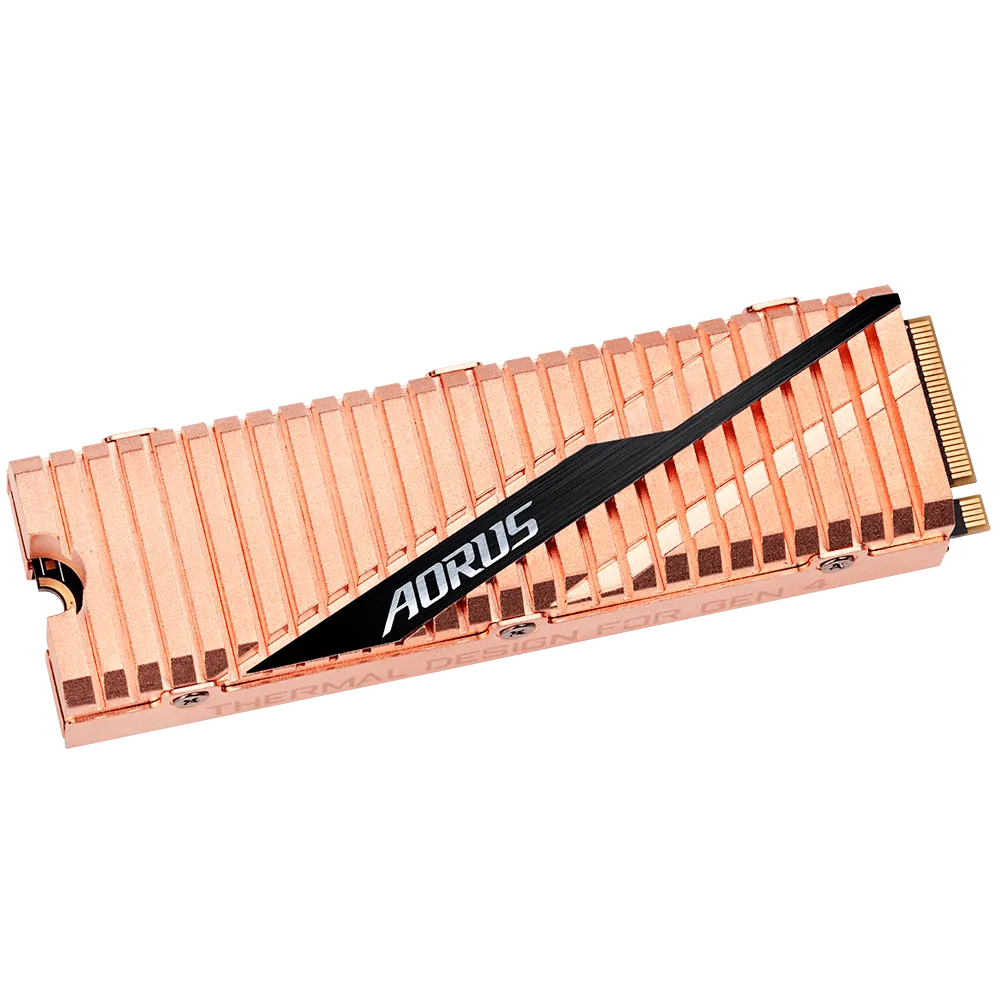 - SSD 2 / Crucial MX500 2 TB
The Crucial MX500 reaches the limits of the SATA interface with sequential speeds of 560/510 MB/s, and shows excellent endurance as demonstrated by its 5-year warranty.
Playback: 560MB/s
Writing: 510MB/s
Random debits: 95,000 IOPS
TLC 3D NAND memory
5 year warranty
- Alimentation / Seasonic Prime PX - 1000W
The Seasonic PRIME PX power supply offers an 80+ Platinum certification, a 100% modular design and allows fanless operation under 40% load. It has a silent 135 mm fan and its rich connectivity allows it to power a configuration with the most powerful components with a reliable and stable voltage.
Equipped with the latest technological advances, the PRIME PX maintains the output voltage within a very tight range, achieving a load regulation of less than 0.5% (MTLR). This impressive electrical performance and stability make this power supply an ideal choice for high-performance systems.
Certified 80+ Platinum PC Power Supply
Semi-passive
Modular