Whenever a blood test is needed, it is necessary to travel to the laboratory, the hospital or to have a professional come to your home. Not easy! But it should be now with the xRblood Pro.
The xRblood Pro is an automated blood analysis device driven by artificial intelligence. It is intended to be the first home blood test to offer sufficient accuracy to replace a visit to a dedicated laboratory. This solution could save an unimaginable number of hours and save patients with chronic diseases, for example.
xRblood Pro, a portable laboratory for blood analysis
Like a conventional laboratory test, xRblood Pro generates a complete blood test report, including red blood cell, white blood cell, platelet and much more, according to the xRapid Group, to whom the product is owed. Many patients need to have these tests done frequently, most often in hospital or in the lab.
Video source: www.xrapid-group.com
Before you jump to the sky, be aware that this device is not yet available to the public, it is currently being tested in clinics and hospitals to obtain the necessary authorizations before, if necessary, it can be offered to a non-professional target.
This has the potential to make life easier for many patients.
The previous xRblood (non Pro) device shown last year at CES could do this, but this year's "Pro" version can also perform Rapid Diagnostic Tests (RDTs) at the speed of 100 RDTs per minute. These RTDs can be very useful for detecting common diseases such as Covid-19, tetanus, gluten intolerance and others. Some types of infections are also detectable through this method. The alternative to xRblood Pro would be to have a technician study the samples under a microscope.
The business model is quite simple. It will be a matter of selling the device and the consumables – necessary for each test -. Like a printer, if one had to draw a parallel with a well-known electronic accessory. The current version of this device is available to family doctors, an intermediate step before marketing to the general public.
Currently, this mobile lab would cost about $2,000 and consumables between $5 and $50 per unit, depending on the type of test. These are figures that will change between now and commercialization, of course, but you get an idea of the price positioning. So you'll have to do your calculations to determine the profitability. It would also be fairly easy to imagine a rental system via hospitals or even pharmacies.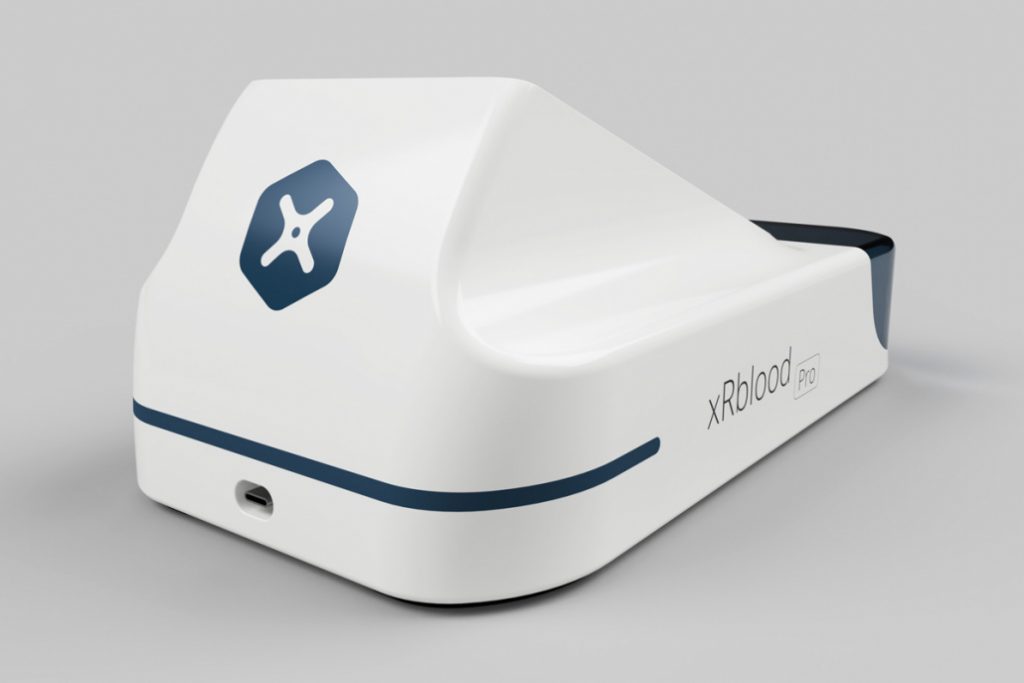 Not surprisingly, the xRblood Pro won a CES 2021 Innovation Award from the organizers. The company also offers other health-related products, including the xHale mask.